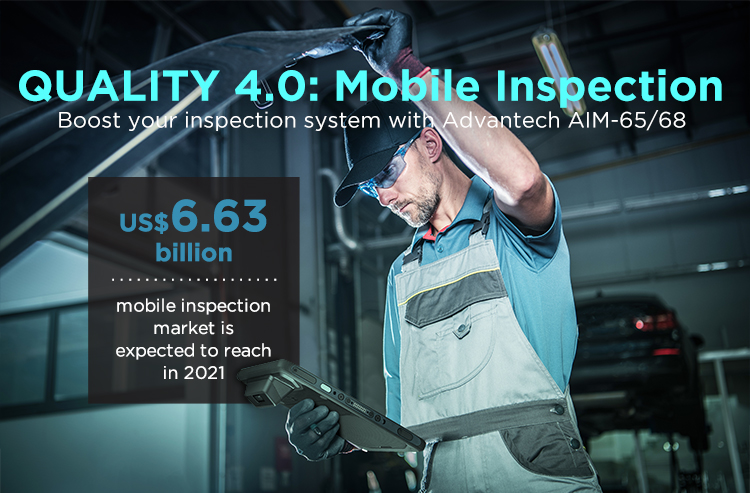 Vehicle inspection at the factory handover point in the supply chain is an important process,
during which, a tablet is used to instantly gauge whether the vehicle passes all visual checks. This ensures the product leaves the factory without defect and complies with quality standards.

With an Advantech AIM-65/68 tablet and barcode scanner come instant access to data which is essential to ensuring that the production process operates smoothly.